We have everything you need, from toys and floaties to parts and chemicals.
Everything  you need to keep your pool clean and safe this summer!
Come in and check out our new store, it is open and ready for business!
3777 Williams Street. Right next-door to our old location.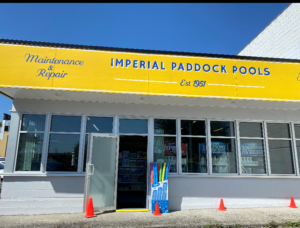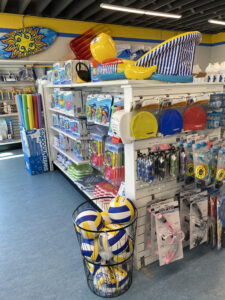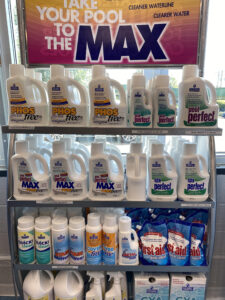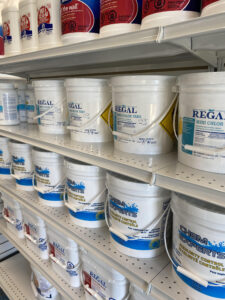 A Message to our Valued Customers – Covid 19 Update
Your health and safety are our top priorities at Imperial Paddock Pools. We want to reassure you that we are constantly monitoring the situation regarding Covid-19 and implementing all cautionary measures as advised by the Public Health Agency of Canada.
When using the swimming pool facilities, customers must follow the guidelines for proper hygiene, respiratory etiquette and social distancing, such as:
Avoid the pool/spa area altogether if you have any symptoms of cold or flu
Wash hands with soap and water (or hand sanitizer), frequently and for at least 15-20 seconds before entering the pool area
Shower before and after pool
Avoid touching one's eyes, nose, and mouth with unwashed hands
Keep a distance of at least 2 arms lengths (approximately 2 metres) from others
If you are coughing or sneezing, use your elbow or a tissue and leave the area
Our employees are also following the guidelines for social distancing and good hygiene including frequent hand washing and sanitizing and wearing gloves when necessary. Our staff will disinfect door handles and surfaces they come in contact with. As a preventative measure we are also asking our employees to stay home if they have any signs of cold or flu.
Our shop is open; however as a precaution we are advising customers to phone in orders for delivery. If you prefer, we can offer car service if you need to come in for any items. We can bring the order out to your car or deliver it to your location. If you need your water tested, you have the option of leaving it at our front door and calling the store. We will be closed on Saturdays until further notice.
If you have travelled abroad or if you are experiencing any flu-like symptoms, we invite you to call our office at 604-291-7771 rather than enter the store.
We appreciate and value your business immensely. Please call us if you have any questions or concerns. Meanwhile, in these troubling times, take all necessary precautions, and stay safe! We're all in this together, and together we will all get through this.
Sincerely,
The Staff at Imperial Paddock Pools
Spend More Time Enjoying Your Pool!
Imperial Paddock Pools is Vancouver's leader in Residential and Commercial maintenance, service and repair — for anything pool, spa or water feature related — since 1951
Our highly qualified technicians specialize in service, repair, maintenance, complete system upgrades and renovation. Imperial Paddock Pools can do it all. Trust your pool and spa upkeep to the experts with more than 65 years of experience with pool maintenance in Vancouver, Surrey, Langley and throughout the Lower Mainland. Imperial Paddock Pools is the clear choice for crystal clear pools.
Our retail store is located in Burnaby, it features poolside accessories, maintenance supplies, parts, equipment and chemicals. Our free in-store water testing makes your pool & spa maintenance easy. Drop in to see us, and we'll do our best to make your pool/spa ownership a pleasure!