For over 70 years home owners have entrusted Imperial Paddock Pools with the maintenance and repairs of there pool, spa, hot tub and water features. Our unparalleled knowledge and expertise ensure our clients superior service all year round. As one of the largest pool care companies in Western Canada you can rest assured, we will exceed your expectations and provide unbeatable service.
The maintenance of your pool is crucial to the longevity of your equipment, not to mention the health and safety of everyone who uses it. Most of the problems experienced with swimming pools are related to the water itself. For this reason, we offer customized maintenance schedules specific to your pool's exact needs.
Our highly trained technicians complete on going training and have serviced and repaired thousands of pools, hot tubs, spa and water features from the Lions Bay area to Abbotsford.
Maintenance Program
If you choose us for the maintenance service for your pool, spa, hot tub or water feature we will assign a technician to you. We offer a free initial visit to determine your needs and provide you with a quote outlining your specific maintenance program. Our technicians will ensure regular scheduled visits and preform regular duties such as:
Vacuuming
Skimming debris
Clean perimeter tiles
Periodic brushing of the walls and floor
Test Chemistry and balance as needed
Back wash pool and spa filters as required
Clean skimmer and Strainer baskets
Keep on site log of work preformed and supplies delivered
24/7 emergency service and support for maintenance customers
A maintenance program tailored to the usage level of your swimming pool or hot tub is essential to lower your treatment costs and increase your peace-of-mind.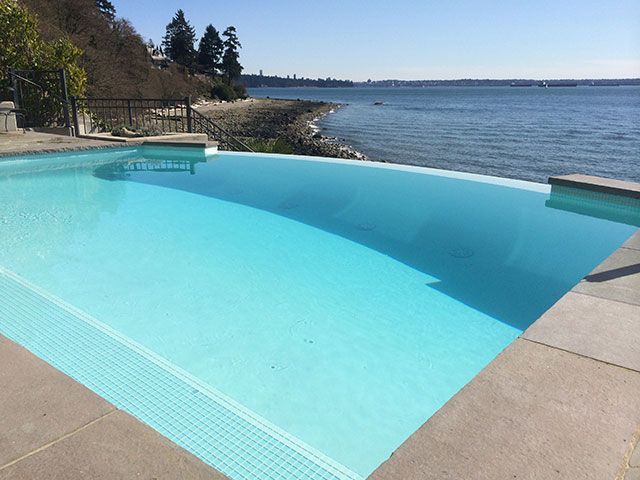 Additional maintenance services we provide are:
Acid and chlorine washes of dirty or stained pool surfaces
Removal of waterline calcium and other mineral build-ups
Tile replacement
Small plaster patch repairs
We install: pumps, heaters, filters, and automation equipment.
We specialize in assessing the need for upgrades and replacement of aging equipment, or helping you determine whether replacing your equipment makes sense from a cost perspective.
We only recommend upgrades or replacement of components that are truly needed.
We develop system specifications unique to your pool and provide engineering where required.
We provide estimates before doing the work, if required.
You can count on Imperial Paddock Pools for total residential pool cleaning in Vancouver, Surrey, Langley and throughout the entire lower mainland. Keeping your swimming pool, hot tub or water feature running efficiently, sanitarily, eco-friendly and most of all, cost effectively can all be improved by a regular cleaning schedule. We provide a variety of cleaning services: from the day-to-day to the most industrial strength cleaning solutions, including: Acid and chlorine washing, Cartridge filter replacement, Filter sand replacement and Salt cell cleaning.
Contact Your Specialists at Imperial Paddock for Pool Maintenance
When you need residential pool maintenance in Langley, Vancouver, Surrey and throughout the Lower Mainland, count on Imperial Paddock Pools. Contact our team today for more information or to request a service.