Commercial Pool Care throughout the Greater Vancouver Area
Imperial Paddock Pools is the trusted leader for commercial pool care throughout the Greater Vancouver Area. Serving businesses, apartments and hotels with more than 7 decades of experience.
Proper pool maintenance and equipment repair is essential to the long-term care of your swimming pool. As Western Canada's leading pool care company, we have developed relationships with chemical and pool care supply distributors to ensure the most up to date products at unbeatable prices.
Our goal is to provide you with unparalleled knowledge, experience and service. Our Maintenance technicians complete on going training and are thoroughly familiar with BC Guidelines for Pool operations regulated by Vancouver Coastal and Fraser Health. We work side by side with strata managers to create appropriate pool safety plans, educate compliance with pool safety regulations and daily water testing.
Most of the problems experienced with swimming pools and hot tubs are related to the water itself. For this reason, we offer customized maintenance schedules specific to your exact needs.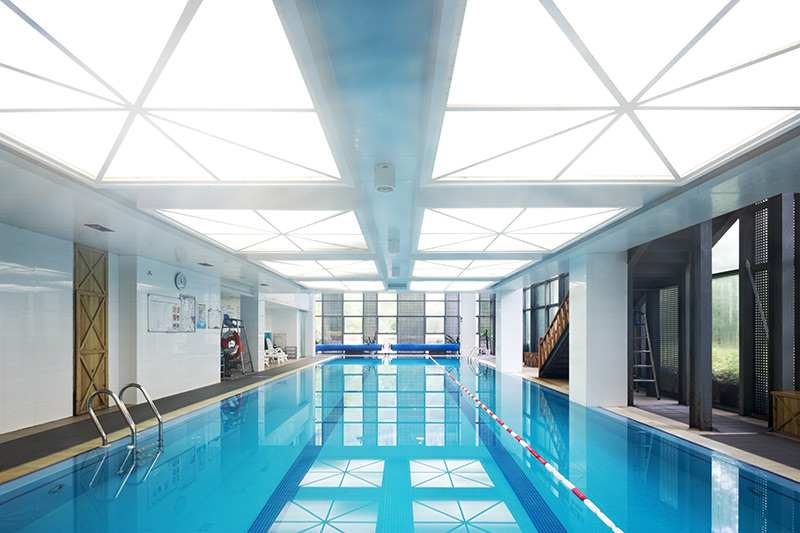 Maintenance Program
If you choose us for the maintenance service for your pool, spa, hot tub or water feature we will assign a technician to your program. We offer a free initial visit to determine your needs and provide you with a quote outlining your specific maintenance program. Our technicians will ensure regular scheduled visits and preform regular duties such as:
Vacuuming
Skimming debris
Clean perimeter tiles
Periodic brushing of the walls and floor
Test Chemistry and balance as needed
Back wash pool and spa filters as required
Clean skimmer and Strainer baskets
Keep on site log of work preformed and supplies delivered
24/7 emergency service and support for maintenance customers
A maintenance program tailored to the usage level of your swimming pool or hot tub is essential to lower your treatment costs and increase your peace-of-mind.
Additional services we provide are:
Acid and chlorine washes of dirty or stained pool surfaces
Removal of waterline calcium and other mineral build-ups
Tile replacement
Small plaster patch repairs
We install: pumps, heaters, filters, and automation equipment.
We specialize in assessing the need for upgrades and replacement of aging equipment, or helping you determine whether replacing your equipment makes sense from a cost perspective.
We only recommend upgrades or replacement of components that truly need it.
We develop system specifications unique to your pool and provide engineering where required.
We always provide estimates before doing the work.
We perform pool Safety Plans
We prepare swimming pool data sheets for health board requirements.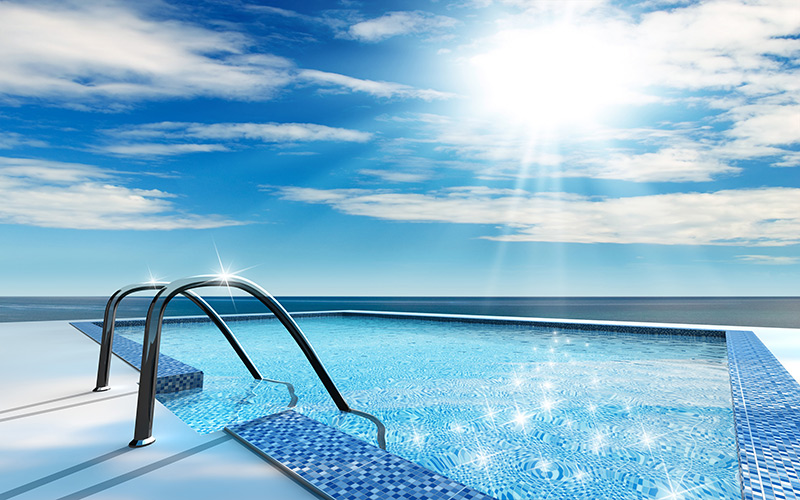 Commercial Pool System Services in Vancouver
The team from Imperial Paddock Pools recommends a good pool equipment maintenance routine for your business's pool. It's also important to use the proper water treatment chemicals and in the right amounts to prolong the life of your water treatment system. There comes a time, however, when it makes sense to upgrade selected components of your commercial pool's system or even replace it entirely. Fundamentally, this can occur for two reasons, the first being that components become so worn that it costs more to repair them than it does to replace them and secondly, components of the system draw so much electricity, use so much water or other resources that replacing selected components or the entire system represents overall savings.
In this regard, commercial swimming pool and hot tub have advanced exponentially in the past decade, with today's equipment being much more intelligent and sensitive. The latest commercial pool equipment reduces operating costs by reducing the necessary time for filtration, which in turn lowers your electricity costs, decreases the amount of water treatment chemicals you'll need, which is an eco-friendly and cost-saving solution, reduces the amount of time you'll spend on maintenance, requires less storage space, lowers the noise from circulating pumps and cuts your retrofitting costs.
Newer systems provide unprecedented operating and cost controls. For example, new systems can automatically test pool water chemistry and self-adjust and balance the water for optimum sanitation.
Consider an Upgrade
Did you know that installing a variable (or a two-speed pump) or a timer can save you almost 75% on your commercial pool's operating costs? That adds up to more than $1,200 per season in some cases! The new generation of commercial heat pumps will stabilize your water temperature to the perfect setting using just the air, an eco-friendly solution. Newer systems reduce chemical and water usage, a sure way to help your business go green. Heat pumps offer an 80% savings over gas heat, so speak to our team to learn more!
Remote Access
Control your commercial property's pool even while you're away! The team from Imperial Paddock Pools has grown with the times to offer innovative control solutions. Adjust your pool's water temperature or change the water treatment schedule over the Internet.
Contact Us & Learn More about our Pool Chemicals & Equipment
We have a wide range of equipment and pool chemicals available in the Vancouver area. Not sure what you need to have a safe and fun-filled swimming pool? Visit us at our location near Vancouver in Burnaby to browse our full line of pool products and get advice from our experienced team.