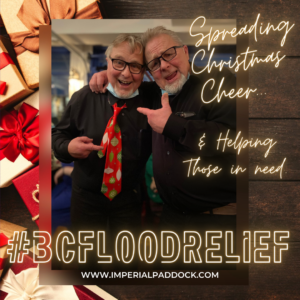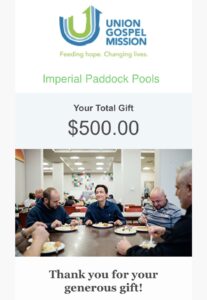 This Christmas at Imperial Paddock Pools…
We had a great time at our holiday staff party, which luckily, was scheduled before all the new Covid-19 restrictions came into place for gatherings and restaurant rules. It was a great time to gather, share some joy, and spread some cheer!
Our staff generously donated $1500, which we topped up to $3500 to help our fellow British Columbians who have been affected by the recent floods.
We also helped Union Gospel Mission, a favorite charity of ours, do what they do best for our local communities.
We hope you all had a safe and happy holiday season, and we thank you for your support year round!                    From Ed, Ken, and the whole family here at Imperial Paddock Pools.